KYLE PETRARCA JOHNSON
JUNE 11, 1992 - JULY 5, 2001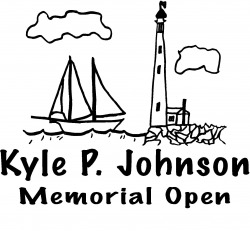 Kyle was diagnosed with a brain tumor in March of 2000. Despite a courageous battle, and world-class medical care, he succumbed to the effects of his illness on July 5, 2001. The Kyle P. Johnson Memorial Fund was established to fund research for improved treatments and ultimately a cure for brain tumors. In addition, funds are directed to educational causes and scholarships in Kyle's hometown, Shrewsbury, Massachusetts.

The primary fundraising vehicle for the fund is the Kyle P. Johnson Memorial Open, or as it is known to those who have experienced it, the KPJ OPEN. The KPJ OPEN is held on the second monday in June. To date, nearly $400,000 has been raised for research and educational opportunities.